Jacqueline Avila
javila1@utk.edu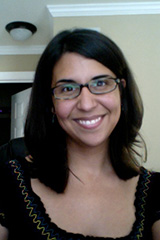 Dr. Jacqueline Avila is an Assistant Professor in musicology at the University of Tennessee. She holds an M.A. and Ph.D. in music from the University of California, Riverside and a B.A. in music with a dual emphasis in French horn performance and music education from the University of California, Los Angeles.  Her research interests include Mexican modernism, nationalism, and cinema and media studies. She was a recipient of the UC MEXUS Dissertation Research Grant and the American Musicological Society's Howard Meyer Brown Fellowship, and has presented her research at several conferences in the United States and Mexico. She is currently writing a book manuscript tentatively titled CineSonidos: Cinematic Music in Early Mexican Film, which is an examination of meaning and cultural representation in Mexican film music.
---
Hannah Balcomb
hannahbalcomb@gmail.com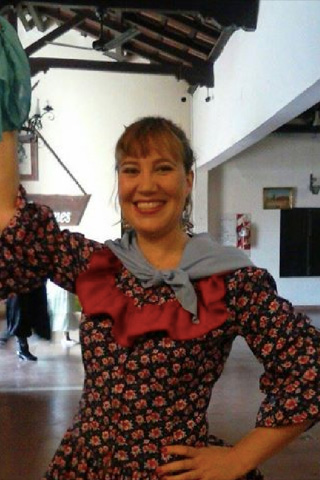 Dr. Hannah Balcomb holds a Ph.D. in ethnomusicology from the University of California, Riverside. Her research focuses on music, identity, and social change in/of Latin America. Her dissertation examines racial and ethnic constructs of Indigeneity in Argentina and the ways that displaced groups, and those in solidarity with these groups, use popular and folkloric music to define their social status and contest a homogenous national imaginary. Hannah received her M.A. in ethnomusicology from UCR. Her thesis compared the ways that immigrant versus diasporic groups in Los Angeles used son jarocho music to foster community and social action.  She received her B.A. in Latin American Studies from The Evergreen State College. Hannah is the recipient of numerous awards including a Fulbright IIE Grant, as well as a Graduate Research Mentorship Program Award, a Teacher of the Year Award, and multiple Gluck scholarships from UCR.  She has presented her research in local, national, and international conferences including those of the Society for Ethnomusicology(SEM) and theInternational Council for Traditional Music (ICTM) in Shanghai, Kazakhstan, and Ireland.   Hannah is passionate about making a difference through teaching and takes advantage of every opportunity for pedagogical training. During her graduate studies, Hannah completed the University Teaching Program and a teaching practicum in English composition. She has taught multiple classes in the music and English department including Introduction to Popular Music of the Worldand Introduction to World Music as well as a three-part English composition series.  In addition to teaching, Hannah is interested in documentary making and in event and conference organizing. In 2011 and 2013, she interned with the Smithsonian Institution Center for Folklife Cultural Heritage.  n 2016-2017, she worked as the Graduate Student Resource Center Coordinator with the UCR GradSuccess Program. In this position, she planned and facilitated three graduate student development symposia. In 2017-2018, she served as co-chair for the University of California, Riverside Music Graduate Student Association debut conference on Latin American Music and Performance. She also participated in the creation of the Latin American Special Interest Group for ICTMand served on the abstract committee for this group's initial conference. Hannah has served as an interviewer for the Fulbright IIE and the Fulbright English Teaching Abroad Program. She is currently the Sponsored Panel-Coordinator for the Latin American and Caribbean Music Section for SEM.
---
Gary Barnett
gbarnett70@yahoo.com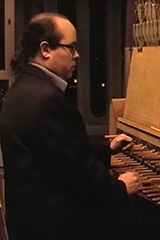 Gary Barnett completed his doctoral studies in historical musicology in the spring of 2012 after an extended research trip to Lisbon, Portugal where he received a scholarship with the LUSO/Gulbenkian foundation to study the compositions of Carlos Seixas (1704-1742).  His dissertation was entitled Three Manifestations of Carlos Seixas (1704-1742): A Study of Historiographical Biography, Reception, and Interpretation. As a student at UCR, he performed as both soloist and continuoist with the Musicum Collegium, as well as performances with the Chamber Singers and Choral Society.  Gary has also enjoyed posting Youtube videos with his carillon and organ teacher, David Christensen (UCR Carilloneur), in the UC Belltower.  He is now a full-time lecturer in music theory at UCR and continues to perform nationally and internationally.
---
Corey Michael Blake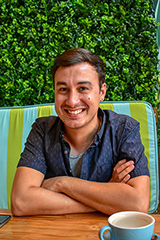 Corey Michael Blake is a PhD in ethnomusicology from the University of California, Riverside. His dissertation examines cultural performance, nationalism, and identity for Panamanians of Chinese descent. In March 2017, Corey was awarded a Fulbright U.S. Student Fellowship for his 2017-2018 fieldwork in Panama City, Panama. His research interests include musical expressions of identity in diasporic Central American populations and the effects of tourism on rural Appalachian musical identities. Beginning in 2012, Corey spent a year interning with Smithsonian Folkways Recordings, working with ethnomusicologists, folklorists, and experts in the recording music industry. There, he was commissioned to curate a music playlist for the second inauguration of President Barack Obama. In 2015, he graduated with his M.M. from the University of Tennessee, Knoxville; Corey also holds a B.M. degree in voice education from James Madison University with a minor in anthropology.
---
Joshua Brown
jbrow019@ucr.edu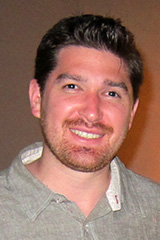 Dr. Joshua Brown is a Lecturer in Ethnomusicology at Chapman University in Orange, California. His research focuses on flamenco musical cultures in southern Spain, as well as folk music in the United States. His work explores how flamenco performance models intimacy and solidarity in Andalusian communities based in Seville and Morón de la Frontera. Dr. Brown earned his M.A. and Ph.D. in ethnomusicology at UC Riverside, and his B.A. in history at UC Santa Barbara. At Chapman University he teaches the Musical Cultures of the World series, as well as several other courses regarding popular music, race, and social movements.  Brown has received several grants and awards from institutions that include the Fulbright Institute for International Education, the University of California President's Office, the UC Riverside Center for Ideas and Society, and the Gluck Fellows Program of the Arts. He has presented his work in the U.S., Spain, England, Scotland, Ireland, and Australia.
---
Daniel Castro Pantoja
dfcastropan@uncg.edu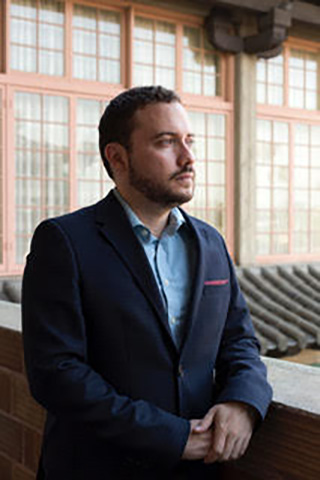 Daniel Castro Pantoja is currently Assistant Professor of Musicology at the University of North Carolina Greensboro. He joined UNC Greensboro, after having previously taught at the University of Houston and the Pontificia Universidad Javeriana (Bogotá, Colombia). From 2020 to 2022, he was Research Associate at the Center for Iberian and Latin American Music at UC Riverside. He is a council member of the American Musicological Society (AMS), co-chair of the AMS Global Music History Study Group, and Area Editor (Northern South America) for the upcoming Grove Dictionary of Latin American and Iberian Music. 
His current book project examines the perceived relation between music, intimacy, and populism in Colombian state politics during the early twentieth century. Other research interests include: Latin American studies, decolonial music studies, populism studies, post-foundational political theory, and global music history.
Castro Pantoja is a recipient Society of American Music's Wiley Housewright Dissertation Award. He is the first Latino to win this prize. His work has been published in journals such as the Journal of the American Musicological Society, Latin American Research Review, TRANS-Transcultural Music Review, Latin American Music Review, Americas: A Hemispheric Music Journal article, the Journal of Musicology (forthcoming), and the Journal of Music History Pedagogy (forthcoming).
Castro Pantoja's public-facing work has appeared in the Smithsonian Folkways Blog and Colombia's Banco de la República blog. He is also the co-curator of Jacqueline Nova: Creación de la Tierra an immersive sound-based installation exhibited at the Blaffer Art Museum in Houston Texas (2020); and of Coleccionistas de sonidos: El álbum musical de Ana y Cristina Echeverría (2021), a digital exhibition funded by the Bogotá Philharmonic Orchestra and the District of Bogotá's Program of Cultural Incentives. He holds a B.M. in Music Performance from Loyola University New Orleans, and M.M. in Classical Guitar Performance from the University of the Akron, and a Ph.D. in Musicology from the University of California Riverside.
---
Bernard Gordillo Brockmann
bernard.gordillo@email.ucr.edu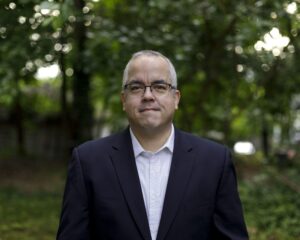 Bernard Gordillo Brockmann, born in Nicaragua, is a UCLA Chancellor's Postdoctoral Fellow with the Department of History, Department of Musicology, and Chicano Studies Research Center. He is a historian and musicologist whose interdisciplinary scholarship lies at the intersection of music, sound, and politics in Latin America, and the region's historical relations with the United States.
His book project, "Canto de Marte: Art Music, Popular Culture, and U.S. Intervention in Nicaragua" (under contract with Oxford University Press), explores the cultural impact of early twentieth-century U.S. intervention in Central America. In development, his second monograph will examine sound and colonization in California, undertaken in consultation with California Indian leaders, scholars, and community members. He serves as area editor for Central America on the Grove Dictionary of Latin American and Iberian Music, and associate editor of Diagonal: An Ibero-American Music Review.
He holds a Ph.D. in historical musicology from the University of California, Riverside, and graduate degrees in performance from Indiana University, Bloomington, and the Guildhall School of Music and Drama, London. As a professional harpsichordist, he has collaborated with numerous musicians and ensembles, including the Los Angeles Philharmonic. Before coming to UCLA, Bernard was a postdoctoral associate and lecturer at Yale University (2021–23).
---
Jessica Gutierrez
jguti045@ucr.edu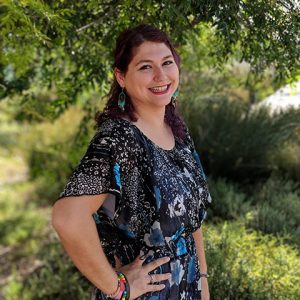 Jessica Margarita Gutierrez Masini is a Ph.D student in Ethnomusicology at the University of California, Riverside (UCR) with interdisciplinary research interests in feminist and decolonizing methodologies, music of the Americas, and music and identities. She is fascinated by how Native American peoples not only maintain, but celebrate and create traditions through music and dance. Jessica has recently completed her M.A. at UCR with an engaged ethnomusicological project titled "Native American Indigeneity through Danza in University of California Powwows: A Decolonized Approach." She has presented highlights from this research locally and nationally for the Society of Ethnomusicology in 2018, as well as internationally at Graduate Student Music Conference in Toronto, Canada. In 2015, Jessica was the first music major at UCD to earn the Chancellor's Award for Excellence in Undergraduate Research, and in 2016, she was presented with a Native American Community Honoring for her contribution to the 44th UCD Powwow and Native American Culture Days. She currently serves as President of the Music Graduate Student Association at UCR and as Student Representative for the Southern California and Hawaii Chapter for the Society of Ethnomusicology. Jessica's ultimate goal is to indigenize academia by supporting indigenous self-determination in higher education.
---
Hermann Hudde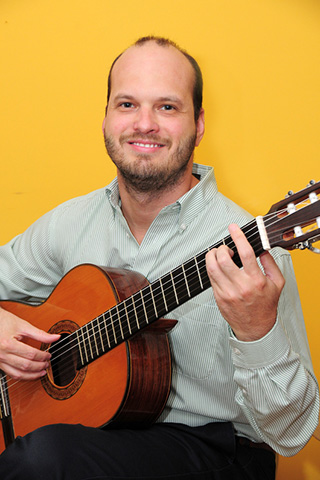 Hermann Hudde is a musicologist and classical guitar performer who is currently a doctoral candidate in musicology at the University of California, Riverside. Hudde earned degrees at the Universidad Central de Venezuela, New England Conservatory of Music, Brandeis University and Hochschule für Musik Detmold, Abteilung Münster. He has published articles and reviews in Revista Musical Chilena, Soundboard, Mundo Clásico, Revista de Musicología, Tempo, Nineteenth-Century Music Review, Latin American Music Review andHarvard Review of Latin America. In 2011, he received a Jane's Travel Grant and "Outstanding Research and Proposal Project" from the Latin American and Latino Studies Program at Brandeis University (2011). Hudde earned the Second Prize (2016) and an Honorable Mention (2014) for the Otto Mayer Serra Award in Musicology, and a Research Grant by the Latin GRAMMY Cultural Foundation (2015). He has read papers about Latin American art, music, and culture at Universidad Católica Andrés Bello, Wheaton College, Lasell College, UC Irvine, San Francisco Conservatory of Music, and Tufts University, among other academic venues. Additionally, his experience as a college music instructor includes designing a course entitled Latin American Classical Traditions, which he has taught onsite and online at the New England Conservatory School of Continuing Education, as well as serving as a Teaching Assistant for music courses at the University of California, Riverside. For more information, please visit: http://ucriverside.academia.edu/HermannHudde

---
Eric Johns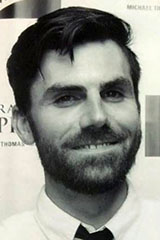 Eric Johns is Archivist and Curator at the Stone Center for Latin American Studies at Tulane University. His research interests include music, geography, race, and nationalism in popular and art music, particularly in the Río de la Plata and his native Louisiana. In 2020, Eric became the first graduate student from the Arts to win the UCR Grad Slam competition with his research on the erasure of Afrodescendant tango guitar players.
Before his position at Tulane, Eric was a Postdoctoral Fellow at the University of California, Riverside's XCITE Center, where he conducted innovative research on corporeality in the classroom, inclusive pedagogy, and effective faculty development. He holds a Ph.D. (2021) and an M.A. (2016) in musicology from the same institution. His dissertation, "Otra cosa es con la guitarra: Representation of the Guitar in Literature on Rioplatense Tango," is a critical historiography of the guitar in tango history.
---
David Kendall, Ph.D.
davikend@gmail.com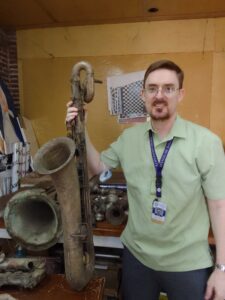 David J. Kendall is an Associate Professor of Music at La Sierra University and Riverside, California, where he serves as Associate Department Chair.  He earned M.A. and Ph.D. degrees in historical musicology from UCR where he also received a Chancellor's Fellowship, and B.Mus. and Performer's Certificate degrees from La Sierra University.  David's research interests include the liturgical music, church history, and sacred material cultures of the Philippines during the Spanish and American colonial eras, as well as organology, performance practice and reception, ecocriticism, literary criticism, and the history of music theory as theology.  He has published articles in Pintacasi, Arts and Humanities Asia, and Philippiniana Sacra, and chapters in edited volumes published by the University of the Philippines Press and Lexington Books.  David's book, The Music of the Spheres in the Western Imagination, was published by Lexington Books in 2022.
David has received multiple Harry S. Schrillo Faculty Research Fellowships at La Sierra University, letters of commendation from the Catholic Bishops Conference of the Philippines and the National Historical Commission of the Philippines, and recently received the Verla Rae Kwiram Excellence in Undergraduate Teaching Award from La Sierra.
David is very active in field research, lecturing, and mentoring future musicologists and researchers in the Philippines, holding visiting professorships at the University of the Philippines-Diliman, the University of Santo Tomás (Manila), and the University of the Southeastern Philippines, as well as an International Visiting Lectureship at the Ateneo de Davao University.  David splits his time between Riverside and the Philippines, together with his wife Shiela, and daughters Carmina and Mikaëla.
---
Mindy LaTour
Melinda.Latour@tufts.edu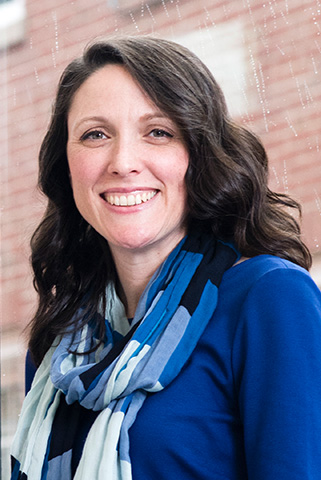 Melinda Latour is Rumsey Family Assistant Professor in the Humanities and Arts,and Assistant Professor of Musicology at Tufts University (appointed 2016). She earned a Ph.D. in Musicology from UCLA (2016); an MA in Ethnomusicology from UC Riverside (2009); and a BA in Music from UC Berkeley (2002). A scholar of early music and contemporary popular music, Latour has recently published her first monograph, The Voice of Virtue: Moral Song and the Practice of French Stoicism, 1574-1652 (Oxford University Press, 2023). She has also published an edited collection (co-edited with Robert Fink and Zachary Wallmark), The Relentless Pursuit of Tone: Timbre in Popular Music (Oxford University Press, 2018), which won the Ruth A. Solie Award from the American Musicological Society. Latour's scholarship has appeared in the Bloomsbury Cultural History of Music, Music and Letters, the Cambridge History of Sixteenth-Century Music, the Revue de musicologie, and the Journal of Musicology. Her research has been supported by the American Council of Learned Societies and the National Endowment for the Humanities. 

---
Alessio Olivieri
aoliv015@ucr.edu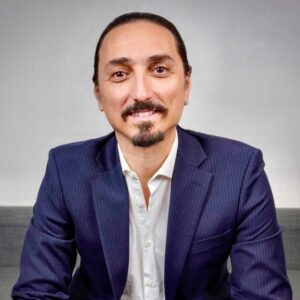 Dr. Alessio Olivieri
is a native Italian musicologist and classical guitarist. He is an Assistant Professor in Music History at the
Glenn Korff School of Music
, University of Nebraska, Lincoln, and a Research Associate at the Center for Iberian and Latin American Music (CILAM) at the University of California Riverside.
Other research interests included Italian chamber romances (art songs) of the 19th century —with his book 
Le romanze da salotto di Michele Bellucci.
Le edizioni a stampa e i manoscritti autografi
 (2010)— and guitar literature.

  

His MM graduate thesis, titled 
"Il Tenebrismo: la chitarra della noche oscura da Manuel de Falla ad Angelo Gilardino,
" introduced the concept of "tenebrism" as a new poetic in the 20th-century guitar repertoire.

 
He has presented his scholarship at national and international conferences in the U.S., Italy, and Australia. As a professional classical guitarist, he has performed throughout the U.S., Italy, Australia, and New Zealand, especially as a duo with his wife, soprano 
Elisa Ramon
.
Olivieri holds a Ph.D. in Musicology from the University of California Riverside, a Master of Music in Classical Guitar Performance from Manhattan School of Music (NYC) and a Master of Music (summa cum laude) in Music Publishing, a Diploma in Classical Guitar, and a Bachelor of Music in Musicology all from the Cesare Pollini Conservatory in Padua, Italy.
---
Alyson Payne
alysonpayne@yahoo.com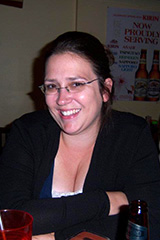 Alyson Payne completed her doctoral studies in 2012, with a dissertation entitled, "The 1964 Festival of Music of the Americas and Spain: A Critical Examination of Ibero-American Musical Relations in the Context of Cold War Politics," advised by Dr. Leonora Saavedra. She received her master's degree from Bowling Green State University, under the direction of Dr. Carol A. Hess. Her interests include music and politics during the twentieth century as well as music and nationalism. She recently presented at the Latin American Studies Association (Barcelona, 2018), and the national meeting of the American Musicological Society (Milwaukee, 2014/San Antonio, 2018).
---
Jacob Rekedal
jrekedal@uahurtado.cl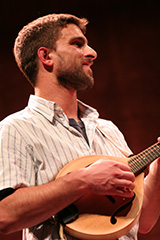 Jacob Rekedal is an Assistant Professor at the Instituto de Música of the Universidad Alberto Hurtado, in Santiago, Chile. He has conducted fieldwork in central and southern Chile since 2009, with support from the UC Pacific Rim Research Program, Fulbright, and the Chilean government. His work has been published in journals of Latin American Studies and ethnomusicology, and he is currently working on his first book, concerning the role of hip-hop and rock in Mapuche culture. Since 2015, Rekedal has served as the Chile Liaison Officer to the International Council for Traditional Music.
---
Elizabeth Stela
emcdo001@ucr.edu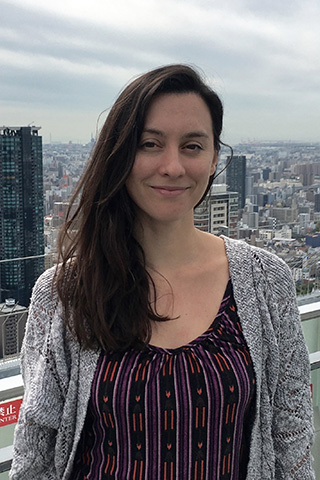 Elizabeth Stela is a Ph.D. candidate in ethnomusicology at UC Riverside, and she earned her MA in Oral History from Columbia University. Her research interests include the music of Japan and the Japanese diaspora, music in intentional communities, phenomenology, and space exploration. Her dissertation research explores music and belonging in intentional communities in Brazil whose members identify as Japanese or embrace perceived Japanese values. Elizabeth has participated in a variety of music and dance ensembles including Origens (Austin, TX), Grupo Vak (São Paulo), Yuubi Japanese Dance Company (São Paulo), the Viva Brazil Dance Company (New York), and the Martha Graham Ensemble (New York).
---
Desmond Stevens
desmond.t.stevens@gmail.com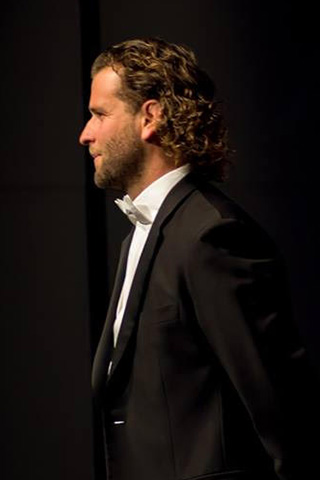 Desmond Stevens received his BA degrees in Music Education and Sociology from UCLA in 2009. He also holds an MA in Musicology from UC Riverside (2011). During his time at Riverside, he focused his studies on the music of nineteenth and twentieth-century Latin American classical and popular music. His thesis investigated the music of Argentine composer Astor Piazzolla and the Argentine expectations of national musical identity. Since receiving his master's degree he worked as a music teacher in LA and Orange Counties. In 2012 he worked with a colleague to develop the first high school mariachi ensemble (Mariachi Los Vaqueros) in Garden Grove at Rancho Alamitos High School. After, four years of growing this program, he accepted a position to plan, develop, and start the curriculum at Portola High School in Irvine, CA. In 2017 he was named one of Orange County's Top-25 Teachers and recognized as the Performing Arts Educator of the Year. His recognition came from his work to fuse traditional high school instrumental instruction (strings, winds, and percussion) with a specifically tailored curriculum incorporating elements of Western music history, World music history, and Ethnomusicology which reflects the diverse demographics of his school's student body.
---
Robert Wahl
robertwahl@gmail.com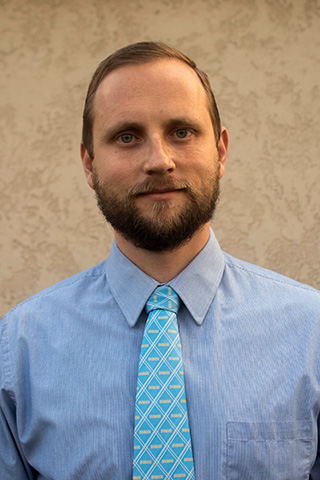 Robert Wahl is a lecturer for the University Writing Program at the University of California, Riverside, and holds an M.A. (2012) and Ph.D. (2016) in historical musicology from California State University, Long Beach, and the University of California, Riverside, respectively. Robert is also a classical guitarist and earned a B.M. (2009) from San Diego State University, where he studied with George Svoboda and played in a variety of Latin American and guitar ensembles. As a Ph.D. student at UC Riverside, Robert was a Gluck Fellow of the Arts (2012–16) and visited many local schools and community centers playing classical guitar for a wide variety of audiences. His research interests include guitar music of Latin America, such as that of Paraguayan guitarist and composer Agustín Barrios Mangoré, and the music of Spain. Robert's dissertation examines the lives and music of Carlos Surinach and Leonardo Balada, two Spanish-born composers who immigrated to the United States in search of opportunity and artistic freedom following the Spanish Civil War.