Bob Bozonelos
rbozo001@ucr.edu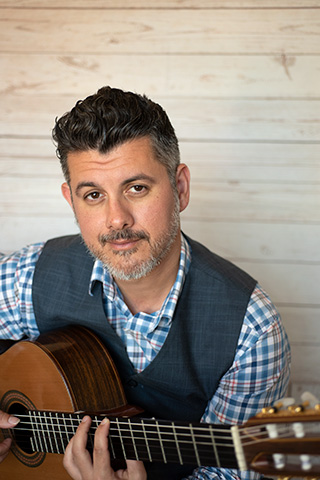 Bob Bozonelos is a Ph.D. student in Musicology and a recipient of the Dean´s distinguished fellowship award. Bob's research focuses on the resurgence of Hellenism and Neoplatonism in the music of Renaissance Spain, with particular interests in the music of the vihuela. Bob holds a Bachelor's degree in Classical Guitar Performance from California State San Bernardino where he studied with Professor Stuart Green. During his time as CSUSB, Bob was the recipient of several wards which include: The Anthony & Lois Evans Performance Award, EOP Outstanding Student Award, Annual Chairs Award for Guitar Ensemble, Music Department Scholar of the Year, and Music Department Graduate Speaker of the Year.
In 2003, Bob received a Full Graduate Assistant Ship to the University of California Irvine where he received his MFA in early Lute and guitar performance under the supervision of John Schneiderman. In addition to his studies in classical and early guitar, Bob has privately studied jazz with artists such as Jody Fisher and David Oakes. Bob is in demand as a free-lance guitarist having performed with the Inland Valley Chamber Orchestra, Mt. San Jacinto College,  Arts Council of Temecula, and recently was selected as the Peoples Choice winner for 2017 Wine Country Music Awards.
As part of his collective teaching experiences, Bob has been on faculty at several colleges and universities. He has taught at the University of Redlands, Mt. San Jacinto College, Art Institute of California, and the Commercial Music Department at RCC Norco. Bob is certified in Pro Tools Recording Software and specializes in recording acoustic guitar.  Bob has contributed to various administrative and academic endeavors during his time in post-secondary education. He has proposed and passed curriculum for the MSJC school district, served on the Academic Senate as an Associate Faculty Representative, and has written grants for the Strong Work Force Program for the acquisition of new recording technologies.
---
Jorge Calaf Vicario
jcala001@ucr.edu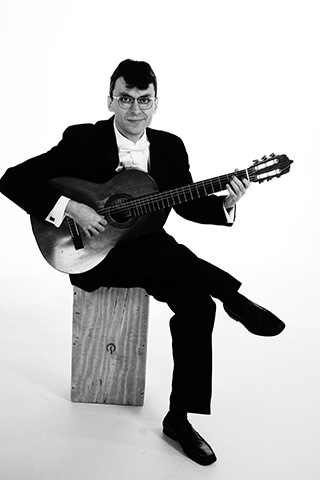 Jorge Calaf Vicario is a PhD student in historical musicology at the University of California, Riverside (UCR). Under the guidance of Dr. Walter Aaron Clark, his research interests focus mainly on the music of Puerto Rico and the Caribbean and more broadly on the music of Latin-America and Spain. His dissertation project focuses on the influence of Pablo Casals on Puerto Rican musical culture and its main musical institutions: The Casals Festival, the Puerto Rico Symphony Orchestra and the Conservatorio de Música de Puerto Rico. He studied classical guitar performance with Dr. Kenneth Meyer at Syracuse University (BM'09), with Ivan Rijos at the Conservatorio de Música de Puerto Rico (BM'14) and with Dr. Stephen Lochbaum and Matthew Denman at Oklahoma City University (MM'19).  At UCR, he is a recipient of the Gluck Fellowship of the Arts. As a soloist, he has participated in masterclasses with artists like Manuel Barrueco, Rene Izquierdo, Elliot Frank, and Pepe Romero amongst others and has presented recitals in Puerto Rico and the US.
During his time as a student in Puerto Rico he helped Maestro Rijos with the organization and administration of the first institutional guitar orchestra in the Conservatorio. This experience left him with a deep impression of the importance of ensemble playing for classical guitarists and would prompt him to form the group FourteGuitar Quartet with his friends and colleagues Lemuel Lugo, Félix Del Valle and Jehú Otero.  The quartet received various coaching sessions with renowned artists like Manuel Barrueco, Carlos Barbosa-Lima, Remí Boucher, Ernesto Cordero, Pepe Romero and The Romeros and others. They appeared in concert regularly in different venues around Puerto Rico and later would perform in Syracuse, NY and Oklahoma City. As part of their "musical mission" the quartet commissioned new Puerto Rican music for four guitars by leading composers from the island like Alberto Rodriguez-Ortiz and Juan Sorroche as well as "revived" music already written for guitar quartet by other Puerto Rican composers like Ernesto Cordero and William Ortiz. During this process, they were fortunate enough to work directly with the composers in matters of performance and interpretation of their work. This material has been recorded and is scheduled for release in the near future. Also, during this time the quartet had the opportunity to form a deep bond of friendship with Pepe Romero and The Romeros, their musical heroes, as part of their residency in the Celedonio Romero Guitar Institue in Oklahoma City as "distinguished alumni". Over a period of 3-4 years they traveled regularly to OKC for this meeting where they received personal lessons from Pepe, masterclasses with The Romeros and got the chance to perform with Pepe multiple times as a quintet. They also provided the festival with arrangements of the orchestral part of Rodrigo's famous guitar concertos Aranjuez andFantasía Para un Gentilhombre for guitar orchestra to be used in the final performance of the festival where Maestro Pepe participated as soloist for each concerto, in different years, and all the participating students in the festival formed part of the large ensemble. FourteGuitar acted as "section leaders" during these intense sessions, helping with the teaching of the parts and administration of the group.  This experience led Prof. Matthew Denman, organizer of the event, to offer Jorge a scholarship to pursue his graduate studies in performance at Oklahoma City University. As part of his scholarship/assistantship he was appointed as the director of the guitar orchestra OKGO (Oklahoma City Guitar Orchestra) and conducted the ensemble during his time there. Here he got the chance to conduct the quartet's arrangement of Aranjuez with the notable artist Mak Grgic acting as soloist, amongst other performance opportunities. Also, at OCU he finds mentorship under musicologist Dr. Jake Johnson who motivates him to pursue these interests further.
---
Leilani Dade
ldade001@ucr.edu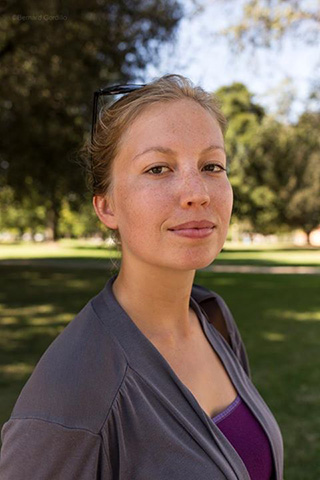 Leilani Dade is a Ph.D. candidate in historical musicology at the University of California Riverside. Originally from Roanoke, Virginia, Leilani received her bachelor's degree in music and French at Hollins University, where she graduated magna cum laude with a specialization in classical guitar and a certificate in arts management. While at Hollins, she also studied guitar and music theory at l'Ecole Normale de Musique in Paris, France as part of the Hollins Abroad Paris program (2011-12). 
Leilani received her M.A. from the University of California Riverside in 2017 with a master's thesis titled Alejandro Caturla and Alejo Carpentier's La Manita en el Suelo:A Creative (Re)Staging. Her thesis examines nationalism, surrealism, and folklore in Caturla's unpublished puppet opera, La Manita en el Suelo, and offers a fresh analysis of primary documents with intent to revive the work through live storytelling and stop-motion animation. She received the Chancellor's Distinguished Fellowship in 2014 and is a returning recipient of the GLUCK Fellowship of the Arts (2014-18) for which she developed two artist-in-residency programs: Cadence and Bolero: A Musical Journey through Space, and Drama and Drums: A Five Week Music Program in Opera and Folklore based in part on her thesis research. 
In 2018, Leilani received the Manolito Pinazo Memorial Award for advanced research in Spanish music. Her dissertation research focuses on French and Spanish nationalism in Spanish composer Joaquin Turina's stage works. In 2018, she published an article on Turina's works for guitar titled "Joaquín Turina: Spanish Nationalism and Guitar in The Early 20th Century" in Soundboard Scholar. Leilani is an active classical guitarist and regularly attends the Celedonio Romero Guitar Institute at Oklahoma City University where she takes lessons and leads guitar history lectures. She has worked extensively on the Romero family archive which resides at the Tomás Rivera Library at UCR.
---
Anna Emilova
aemil001@ucr.edu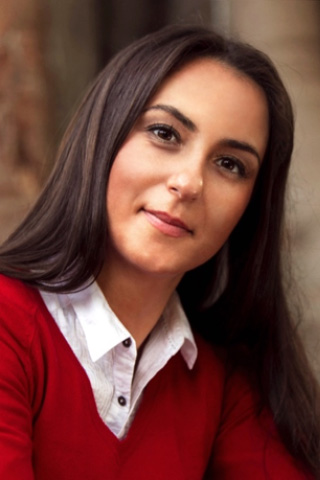 Anna Emilova Sivova is pursuing a Ph.D. in musicology at the University of California, Riverside. Under the guidance of Prof. Walter Clark, her doctoral research focuses on the chants performed during the Holy Week processions in Andalusia, Spain, specifically Seville. She obtained an MA in musicology at the University of Hawai'i in Manoa, Honolulu and published two books that study the social impact of classical music in Sevillan society before and after the Universal Exposition in 1992. She also holds a master's degree in orchestral studies from the International University of Andalusia/Barenboim-Said Academy in Seville. She obtained her bachelor's degree in violin at the prestigious music school Reina Sofia, Madrid and the Conservatory "Padre Soler" in San Lorenzo de El Escorial, Madrid. Emilova has also studied orchestral and choral conducting at the University of Seville.  Born in Sofia, Bulgaria, she moved with her family to Seville in the early 1990s. At age five, she started studying violin with her mother, the violinist Madlen Kassabova. Emilova obtained numerous violin prizes in Bulgaria and Spain, and scholarships from the Spanish Ministry of Culture, Andalusian Government, Foundations Albéniz, Cruzcampo, and El Monte. Since the early 2000s, she has held violin positions in several symphony orchestras:  Bilbao Orkestra Sinfonikoa (principal second violin), Royal Symphony Orchestra of Seville, and the West-Easter Divan Orchestra conducted by Daniel Barenboim. She has performed in the most important music halls in Europe, both chamber and symphonic music, and has participated in music Festivals such as the Proms and Ravello, among others.
---
Owain Graham
ograh001@ucr.edu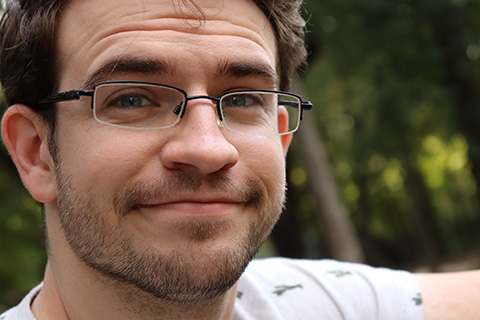 Owain Graham is a doctoral candidate in ethnomusicology at UCR. His research focuses on the confluence of cultural tourism, ritual music, shamanism, traditional healing practices, and the representation of indigeneity in lowland Peru. He is a recipient of the UCR Chancellor's Distinguished Fellowship (2016-2017) and the Manolito Pinazo Memorial Award (2018-2019).
Before moving to California to pursue his studies in ethnomusicology, Mr. Graham taught music theory and founded the program for classical guitar studies at the Baptist University of the Américas in San Antonio, TX. He received his master of music degree from the University of Texas at San Antonio, where he studied guitar performance and pedagogy with Matthew Dunne. While attending UT San Antonio, Mr. Graham was awarded first prize at the 2013 College of Liberal Fine Arts research competition for his presentation entitled Linear Analysis and Interpretation in Schubert's "Sonata for Arpeggione and Piano" (D821). Mr. Graham also holds a B.M. from Stetson University in DeLand, FL where he was awarded the William E. Duckwitz Talent Scholarship and studied classical guitar with internationally renowned performer and teacher, Stephen Robinson.
---
Pedro López de la Osa
plope021@ucr.edu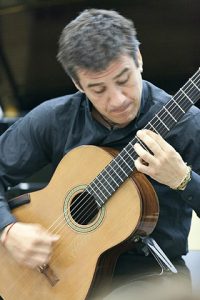 Pedro López de la Osa is a Spanish musicologist and guitarist who specializes in chamber music, pedagogy, and research.
He studied with Alfredo Capriles, and completed his Guitar Degree at the Royal Conservatory of Music of Madrid with José Luis Rodrigo with whom he developed deep technical and musical skills. Two great mentors than followed: Betho Davezac and Eduardo Fernández with whom he then completed his professional training. He earned his Musical Education degree at the La Salle University in Madrid with the renowned pedagogue Raquel de las Heras. He later completed his Master's Degree in chamber music, with honors, at the Girolamo Frescobaldi National Conservatory of Music in Ferrara (Italy) with Tiziano Mealli and Stefano Cardi. Curious still, he then completed his second Master's Degree in music, this time in research, at the Autónoma University of Madrid with Germán Labrador. He was Pleased to receive in 2007 the Joaquín Rodrigo Prize in chamber music.
As a professional guitarist, Pedro López de la Osa has focused on chamber music, forming a successful duo with the pianist Pablo López de la Osa and the guitarist Paolo Benedetti. No but he also enjoyed performing with many duos, trios, quartets, as well as orchestras….in Spain, France, Italy, Czech Republic, Switzerland, Palestine, Ecuador, Costa Rica, and Poland, with recordings for Radio Spain, Canal 7-Costa Rica, and RTVE. He has given masterclasses while a guest in there widely varied nations.
Pedro López de la Osa has pedagogic and research works published and performed in Spain, South Korea, Colombia, Italy, and Palestine. Currently, López de la Osa is a PhD student in musicology at the UCR and he had presented papers in several conferences at the University of California Riverside and the University of Melbourne in Australia.
---
Eloy Neira de la Cadena
erosa012@ucr.edu
Born in Lima, Peru, Eloy holds an MFA in music and an MA in Aesthetics and Politics from the California Institute of the Arts. He also holds a BA in music from McGill University. He has conducted fieldwork in Peru, Bolivia, Mexico, Cuba, and the United States. Currently, his research focuses on Afro-Descendant-Indigenous mestizaje and the expression of their shared history and current struggles through symbolic forms like music, dancing, and cooking.
---
Mariangela Nobre
mariangela.nobre@email.ucr.edu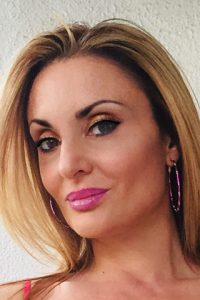 Mariangela Nobre is a Ph.D. student in Ethnomusicology and a recipient of the 2019 Eugene Cota-Robles Fellowship Award at UC Riverside, and the 2016 GOFP Fellowship Award at UCLA. Her research focuses on Afro diasporic music in Latin America, colonialism, and imperialism; constructions of race and nationalism, with a particular interest in music and rituals in Brazil. Mariangela holds a Bachelor's degree in ethnomusicology with jazz studies concentration from the University of California Los Angeles where she studied with Professor Kenny Burrell, Professor Roger Savage, and Professor Cheryl Keyes among others. She also received her MA in African American studies from the University of California Los Angeles under the supervision of Professor Robin D. G. Kelley who was also the advisor of her theses "Umbanda: Resistance and Reinvention of Afro Brazilian Identities, Spirituality, and Syncretism in Los Angeles."
During her years at UCLA Mariangela, also known as Mari, was the lead vocalist of the UCLA Latin Jazz Big Band, and she had the honor to perform as a Soprano in Royce Hall (UCLA) for "A Love's Suite" an original symphonic composition written and directed by jazz legend Kenny Burrell in celebration of his 85th birthday, accompanied by a 90 piece orchestra.
She has an active career as a singer/songwriter. Her music was on the national TV channel Lifetime, and she was featured as an actress on Lifetime TV and Rai Italia. In 2017 she was invited to record and compose music for TV personality Deepak Chopra's album and book "Home-Where Everyone is Welcome" which also became a USA-Amazon best seller. In the same year she recorded live from UCLA the album "Live and Alive from Gershwin to Jobim" produced by Chrome Music Records which reached the Jazz Billboard charts. She was also signed by a record label in Europe where her single charted n. 1 on the Itunes Latin charts.
As a performer, she is the recipient of a Latin Grammy certificate, an American Songwriter Award, the Jazz Ed Magazine Readers' Poll Award recipient for Best World Music Album of the Year, and Best World Music Artist of the Year, and the KXRL Radio Award among others. She also performed with the Dean Martin's string orchestra in Italy where she received the Dean Martin's Award for promoting the value of diversity through her music.
She is a member of the National Academy of Recording Arts and Sciences, and the Screen Actors Guild.
---
Patrick Rea
prea001@ucr.edu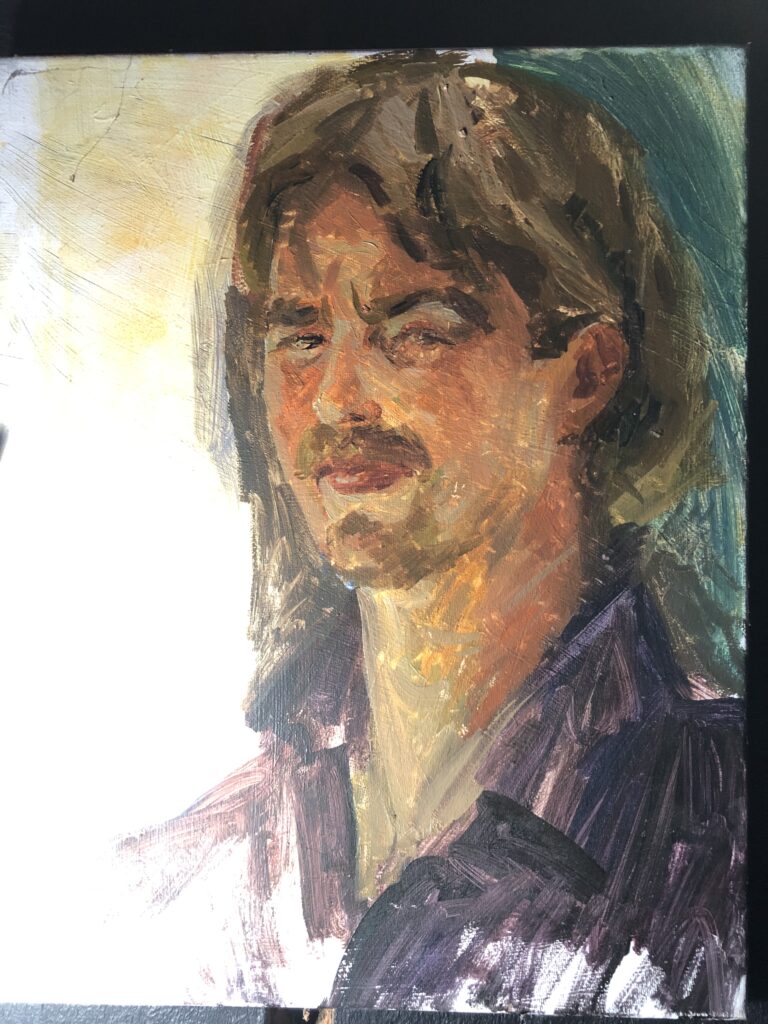 ---
Hannah Snavely
hsnav001@ucr.edu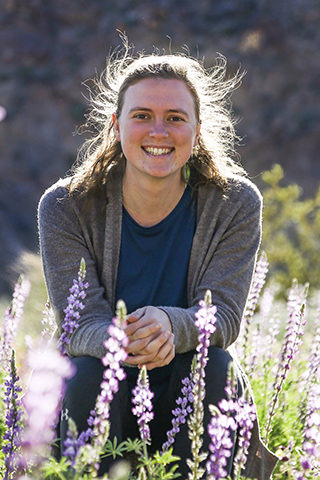 Hannah Snavely is a Ph.D. candidate in ethnomusicology at UC Riverside, with research interests in Chilean folk music, gender, and national identity. During 2022-3, she conducted dissertation research in Valparaíso and Santiago, Chile, focusing on the Chilean folklorist Margot Loyola and her students, examining the ways that national cultural heritage values and performance practices are taught and transmitted. Hannah holds an MA in ethnomusicology from UC Riverside and a BA in Music and Spanish from Messiah University, Pennsylvania. A multi-instrumentalist, she continues to perform with ensembles in the Southern California region and in Chile. In her free time, Hannah enjoys hiking, bouldering, sewing, and searching for the world's best ice cream.